Hello! We are so glad you plan to join us this year!
The workshop costs $25 per participant, regardless of how many sessions you sign up for.
Your registration/purchase is final. No refunds will be given.
Please know that almost all of the sessions will be recorded and their materials will be collected and made available, following the workshop. All recordings and materials will be available to all participants, regardless of whether you signed up for that particular session.
You will be required to create an account when registering. This is to allow you to manage your bookings and make changes if necessary.
Should you have a change of plans and are unable to attend any of the sessions you booked live, please cancel your booking, so that your space becomes available for others, as each session has a maximum number of participants.
Peruse all the sessions. You can sort by time, age group, and key words.
Add the Kick-Off and Wrap Up Session to your cart.
Add one session per time block to your cart. Remember to click the date, time, and "book now" within each desired session to add it to your cart.
Proceed to checkout.
At checkout, you will be required to create an account.
If you have a coupon code, please enter it in the appropriate field.
Proceed to payment via credit card or PayPal. (Payments are processed via PayPal).
Once your registration is complete, you will receive four emails from GASANC confirming your registration (Please also check your spam folder, if you didn't get the email.): Account Creation, Order received (includes the Zoom links for each sessions), Order completed, and Booking Reminder.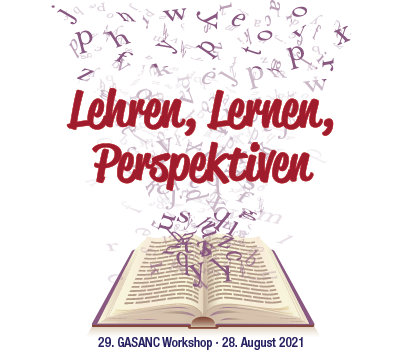 Workshop Categories
Click to view sessions by a specific Workshop category.